Postd by Carolyn Sugiyama Classen, Editor
Please click on the Calendar link for more information on Japanese cultural events in Southern Arizona
For Upcoming Japanese Movies, go to our separate link: http://www.southernazjapan.org/upcoming-movies/
_________________
"Little One Inch" puppet play at Tucson Mall on Sundays, Jan. 12 to Feb. 9 by Red Herring Puppet Theater
Five Sundays, at 2 to 3 p.m. at Tucson Mall area (Level 2 between Macy's and Forever 21)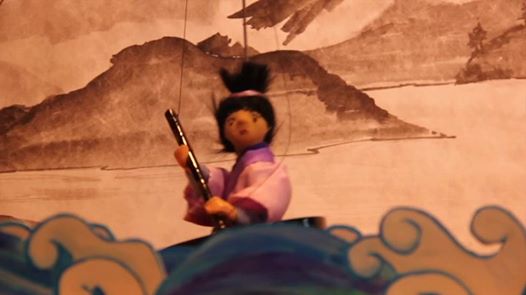 "Little One-Inch is a popular Japanese folktale about an aged couple whose prayers are answered when find a tiny baby. The show features stunningly crafted marionettes, detailed scenery, and hand-painted scrolling backdrops. Young audiences are delighted by the magical elements, inspired by the idea that a little person can achieve great things, and reassured that love can blossom in unusual circumstances. Designed for ages 3-12."
tickets $8


https://www.redherringpuppets.com/store/p6/Little_One-Inch_puppet_show%2C_January_12%2C_2020_at_2%3A00_PM.html?fbclid=IwAR0CiLR-oRDy-6oGzt904wmeVbYqN9SZKTJ_wJYr9XAEHpwGWr3JWUIqOCs
__________________
SAVE THE DATE: Our SAJCC sponsored 2020 Tucson Japanese Festival on January 18, at Tucson Chinese Cultural Center, celebrating Year of the Rat
Parking will be limited, so please carpool. Sun Shuttle #412 also provides service on River Rd. on Saturdays. Year of the Rat t-shirts (limited run of 100) in color will be for sale for $20, cash preferred.
To volunteer, contact K at communications@southernazjapan.org.
Updates will be posted on our FB page: www.facebook.com/southernazjapan/
_____________________
Traditional Japanese archery ceremony on January 26 at Yume Japanese Gardens
"Members of Arizona Kyudo Kai draw their nearly eight-foot-long bows and let shafts fly during a traditional Japanese archery ceremony.
Shooting the Japanese bamboo bow was once a battlefield skill of samurai. Today kyudo, "The Way of the Bow," is a character-building art, a form of self-development that teaches the archer to cultivate technical precision, a clear mind, and freedom from distractions and fear. Arizona Kyudo Kai will explain the ceremonial etiquette, traditional dress, and shooting procedures and stances that make Japanese archery a discipline for both body and mind, simultaneously competitive and meditative.
The Japanese archery ceremony takes place on January 26, 2020 at 1:00 pm. Advance registration is required to attend this limited-seating special event. Tickets are $16 for adults and $5 for children ages 3-15, and can be purchased online at eventbrite.com or in person at the Gardens."
Sunday Jan. 26, at 1 p.m. at Yume Gardens, 2130 N. Alvernon Way.
https://www.facebook.com/events/570296573762267/
______________________
"Spirit of the Land" painting exhibit by Emily King opens at Yume Japanese Gardens on Feb. 7
"Spirit of the Land" opens in the Art Gallery on February 7, 2020, with a reception for artist Emily King from 5 to 7 pm. Because the reception is being held after business hours, Yume's gardens and museum will NOT be open to visitors at that time.
In her work, King explores the concept of tamashii – the way that Japanese culture is moved by the spirit of a place, a sight, or a being, enabling glimpses of life through moments of wonder and awe. At times realistic, at times dreamlike, her pieces capture the world of the soul as well as the mind.
The show runs until May 1, and all paintings in the exhibition are for sale.
www.yumegardens.org, 2130 N. Alvernon Way, Tucson